E-learning – Coming Soon
E-learning is moving the classroom online so that students can learn from anywhere with an internet connection. In-person instruction is replaced by narration, animation, video, webinar, and interactive content that can be viewed at the learner's leisure.
The Scandinavian School of Brewing is introducing an e-learning version of our Beer Brewing Basics course for the Autumn 2020. This course is developed to teach non-technical persons in the beer industry the brewing process to facilitate internal and external communication.
Further, we plan to create blended learning environments for our other courses to leverage the benefits of both in-person exercises and hands-on elements with consistent and precise online content.
Test drive the system mechanics with an excerpt sample of our e-learning below (approx. 3 min) and stay tuned for more in the future!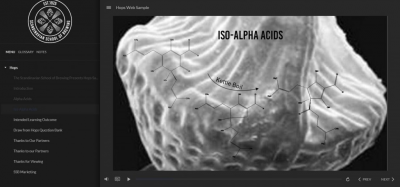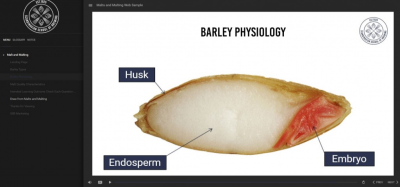 Keep me updated
Sign up to receive news about e-learning.