Kim L. Johansen, Director
Kim has been training manager at SSB since 2009 and leading the school since 2017. Prior to that he worked on planning and design projects for 16 years.
Kim coordinates the course programs as well as lecturing at SSB, and provides consultancy services to the global beverage industry. Putting his brewing knowledge to good use, Kim is a cider specialist and produces his own traditional cider on a small scale.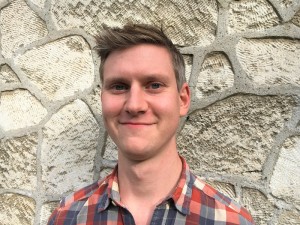 Dave Shapiro, Technical Training Engineer
Dave Shapiro joined SSB in 2019 and develops educational material, lectures, and creates elearning courses on technical brewing topics.
Dave has a background in Environmental Engineering and Remediation from the US.  He came to Denmark to pursue his interest in brewing by joining the Master's in Food Science and Technology at the University of Copenhagen. Dave is glad to have combined his passion for brewing with his desire to spread factual knowledge.
Dorthe Sommer, Client Care Manager
Dorthe Sommer handles all communication with students and lecturers from first contact to you receive your diploma.
Dorthe joined the school in 2009. Dorthe knows the beer brewing business from a sales and marketing perspective from her time in Carlsberg and Coca-Cola. Her educational background consists of market economist. From her communication studies she inspires with knowledge about social media and how to act strategically.
Lecturers
Our greatest strength stems from our dedicated faculty of 40 lecturers, each a recognized specialist within their field of expertise. They all represent our core ambition – to offer education and training at the very highest level of excellence.
Our lecturers represent many sizes of breweries, consultancy companies, suppliers and universities. Below you can see some of our senior lecturers:
Anders Kissmeyer
Beer styles and recipe development
Master Brewer, Kissmeyer Brewing Co. A/S
Birgitte Funch
Yeast handling
Master Brewer, Carlsberg Research Laboratory
Bernt Skov Jensen
Brewery management and soft drinks
Management Consultant and Director, Uturn Company A/S
Chris Lockhart
Capacity calculations
Senior Brewing Project Manager, Alfa Laval A/S
Claus Møller Jensen
Packaging Line design and Packaging technology
Senior Engineering Consultant, 3V-Pack
Dušan Bizumić
Packaging machines,
Excellence Manager, Carlsberg
Henrik Siegumfeldt
Yeast and brewing microbiology
Associate Professor, University of Copenhagen, Faculty of Life Sciences
Jon Bonne Eriksen
Biological control
Master Brewer, Crafted By
Jens-Erik Holmsgaard
Mechanical utilities
Chief Project and Market Manager, COWI
Jan Paul
Brewhouse
Brewmaster, Svaneke Bryghus A/S
Kim L. Johansen
Fermentation
Director, Scandinavian School of Brewing
Ricardas Barakunas
Filtration
Brewmaster, Royal Unibrew